ABOUT GENERALAVIATION.EU
We are the information hub for General Aviation in Europe
We are the first website to bring together a variety of available information about General Aviation in Europe.
Whether you are a young person looking for information about a future career, or you are curious about learning to fly, or you are an experienced aviation professional, this website is full of useful resources regarding General Aviation in Europe.

Learn more about the diverse and innovative world of General Aviation, including the latest about new technology, sustainability and regulatory information and more is gathered here.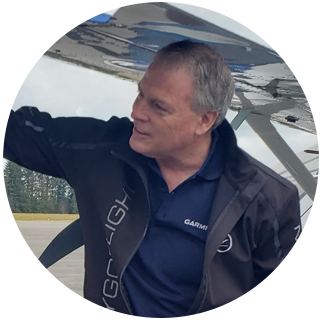 "GeneralAviation.eu is a unique platform that promotes the value of General Aviation throughout Europe and aims to grow interest in this exciting and valuable sector. GAMA is proud to spearhead this Pan-European information hub that will further the understanding of general aviation including how to become a pilot, STEM education promotion, environmental sustainability, advancements in innovation and technology, and much more."
Pete Bunce
President and CEO
General Aviation Manufacturers Association (GAMA)
"I am really enthusiastic to discover this initiative from GAMA Europe. I sincerely hope the website will attract many visitors interested by the many possibilities offered by General Aviation. GA is the cradle for innovation and should inspire the young people who are looking for a sector where their competences can be used. The coming 10 years will offer fantastic opportunities to contribute to the development of green aviation, with many electrical and hydrogen projects; This new website will certainly help to attract new talents!"
Dominique Roland
Head of Policy
Innovation & Knowledge Department, EASA (European Union Aviation Safety Agency)